https://f-origin.hypotheses.org/wp-content/blogs.dir/718/files/2016/06/4_Die_imagin%C3%A4re_Neuordnung_der_Gesellschaft.pdf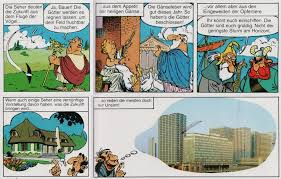 Aus: Asterix und Obelix " Der Seher " https://www.amazon.de/Asterix-HC-Seher-Ren%C3%A9-Goscinny/dp/3770400194
Der Optimist:
Tokyo Tech is dedicated to generating excellent research findings and utilizing its research prowess to educate talented scientists, engineers, and professionals.
These talents, who are both willing and able to solve pressing societal problems, coupled with Tokyo Tech's cutting-edge science and technology, put the Institute at the front line of contributors capable of broad, global impact. We recognize the creation of this impact and the inception of a future society expected of us by 2030 as important goals as we approach the Institute's 150th anniversary.
While honoring its culture and traditions in specialized technical education and the liberal arts, Tokyo Tech is eager to contribute to the world. Through numerous Institute-wide workshops carried out since 2016, Tokyo Tech's students, staff, and management reached a consensus on how to achieve this goal — by sharing a spirit of "an alternate future" and endeavoring to "pursue, engage, and transfer."
The Tokyo Tech community's decisive efforts to open up a new society, encourage interactive engagement between the public and innovative science and technology, and create a Tokyo Tech on which the world relies are all represented in the Tokyo Tech 2030 statement. These efforts will undoubtedly bear fruit.
Kazuya Masu
President, Tokyo Tech
more on: https://www.titech.ac.jp/english/tokyotech2030/
Der Pessimist:
Man muss sich diesen Wahnsinn mit folgendem Beispiel verdeutlichen:
Du schwimmst in völlig aussichtsloser Situation als SchiffbrüchigeR im Meer und lehnst dennoch die Chance durch einen alten klapprigen Fischkutter, der aber schon erfolgreiche Jahrzehnte unterm Kiel hat ab, weil Dein Kapitän Dir Hoffnung auf die sich technisch immer weiter verbessernde Küstenwache macht!
aus: https://f-origin.hypotheses.org/wp-content/blogs.dir/718/files/2016/06/4_Die_imagin%C3%A4re_Neuordnung_der_Gesellschaft.pdf
Ja, isset denn. Grundsätzliches Dilemma der Wissenschaft scheint weniger zu sein, dass Sie Brüche produziert. Das eigentliche Dilemma scheint in der Tatsache begründet zu sein, das Wissenschaft begefangen in ihrer Tradition verhaftet bleibt, sich eindimensional zu orientieren und dennoch in einer Form eigesetzt zu werden, die als mehr oder weniger alternativlos angesehen wird. S. Wachtum und Wucherung.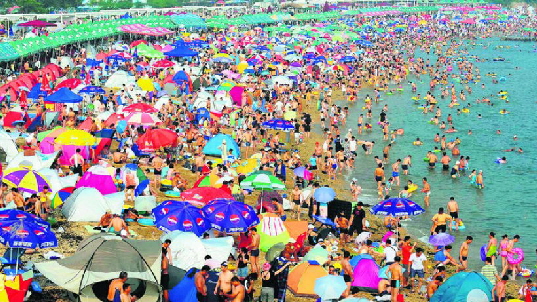 Beispiel: Massenvergnügte bei der Erholung
Man muss schon ein merkwürdiges Psychoprofil haben, um nach den Strapazen überhaupt dahin zu kommen, das da oben dann auch noch als Vergnügen zu empfinden.
" Jason GOTS: As the Wu-Tang Clan once put it: "Cash moves everything around me… Get the money. Dollar dollar bill, y'all." I grew up not wanting to believe this. All the stuff that seemed worth having was hard to put a price tag on. But under global capitalism, there's a lot of hard, sad truth to it. As an American child of the 1980s, I absorbed the message "find yourself!" "Follow your passions!" But there are powerful economic forces at work, shaping our lives and opportunities.
My guest today experienced this in the most intense way imaginable, wrangling with the European Union over the economy of his country, Greece, in the aftermath of the 2008 financial meltdown. He saw firsthand what a house of cards global capitalism can be, and what can happen to the ones on the bottom. Yanis Varoufakisis Greece's former finance minister and the author of two recent books: Adults in the Room and Talking to My Daughter About the Economy. "
Link: https://www.yanisvaroufakis.eu/2018/05/27/does-capitalism-make-us-happy-on-think-again-a-big-think-podcast-26-may-2018/